A Chorleywood counsellor — about me
For anyone looking for counselling, it's a good idea to know a little about the counsellor before you set off to see them. So this page tells you something about who I am, what my qualifications are, and how I might be able to help. The kind of counselling I offer is described on my Counselling page, and the practical details of where I work, fees etc. can be found on the Practicalities page.
Qualifications in therapy and counselling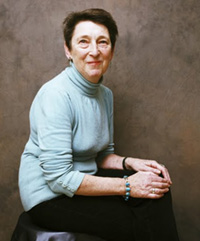 Diploma in Person Centred Counselling, BACP accredited
Diploma in Counselling for the Legacy of Childhood Trauma
Advanced Diploma in Counselling Children and Young People
Diploma in Counselling Supervision
Advanced Post Diploma Certificate in Couples Counselling
Post Graduate Certificate in Play Therapy
Baby Bonding – modules 1 and 2
Certificate in Parent and Child Therapy
Certificate in working alongside trans, gender diverse and questioning people.
You'll see from this that I have major interests in families, couples and children. I find work with children rewarding and enjoy, as they usually do themselves, art therapy and play therapy – relatively painless, messy and fun ways of exploring various issues and helping the child to express themselves.
12 day certificate in parent and child therapy October 2016 to April 2017
Parent and child therapy will offer you a space where parent and child can explore their thoughts and feelings.
A space where they are supported in working together towards their own solution for their cares and concerns
A space where they can work through painful life events.
A space where parents and child are encouraged to have fun together.
Other counselling issues — relationships, families, grief
Like all counsellors, I attend ongoing professional development every year to keep me up to date with the latest thinking, and these courses include:
grief
recovery from sexual abuse
suicidal feelings
relationship difficulties
domestic violence
I can offer long and short-term counselling, depending on what you need and prefer. We can talk about that when we meet for the first time.
Counselling supervision
As a qualified supervisor I supervise counsellors in their work. All counsellors (including myself) have regular supervision of their work, so if you'd like to discuss if and how I might be able to take this role for you, do get in touch.
Outside the counselling room . . .
I am the mother of 3 sons and the grandmother of 7 grandchildren. I am near two of my grandchildren and am regularly involved in their care.
I live near a canal and love walking along it and admiring the many birds that visit.
May I help?
Do contact me if you think I may be able to help and would like to discuss it, or if you'd like to make a first appointment. Email me or give me a call on 01923 463817 or on my mobile 07932667429. For more practical details about the venue, fees etc., look at my Practicalities page.) I look forward to hearing from you.